Galetes de tonyina pels peluts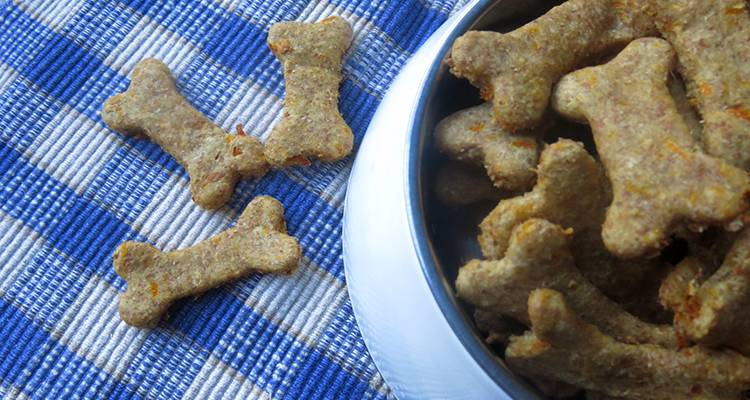 Els que em coneixeu ja sabeu que aquests darrers anys la meva casa sembla una Protectora. Els tres gats, el Moritz, la Margot i la Sasha son els amos de la casa i accedeixen graciosament a deixar-me viure amb ells.
I per acabar-ho d'arrodonir, la meva filla Marta va incorporar un gos de furgoneta, barreja de gos caçador i dinosaure que a banda de destrossar tot el que trobava per davant, es va instal.lar per sempre a les nostres vides. El Haize, batejat com a Tèrmit per un amic meu (perquè ho rossegava tot) es va fer gran i afortunadament es va tranquil·litzar. Ara és un gos bon jan i tranquil.
I va ser pare de una segona versió d'ell mateix, el Jefrey, que sembla que tingui el morro tacat amb lleixiu.  El Jefrey ha seguit la saga i fa un mes van néixer dos fillets seus preciosos i morro tacats ! (que encara no tenen nom)
Per acabar d'adobar la cosa, la meva amiga
Sara-Maria
és la propietària d'un encant caní, l'
Oli
, amb el qual tenim una feblesa mútua i compartida.I amb aquest panorama, no podia fer altre cosa que buscar una recepta de galetes de gos sanes i bones, perquè ells també s'ho mereixen, no?
La recepta original ve del blog
Cocinando con Catman
(que és veterinari a la vida civil) pero ara no us puc posar l'enllaç perquè no esta disponible. Com que recordava haver-la llegit li vaig demanar i me la fer arribar per correu electrònic. Gràcies Manu! He fet alguna modificació però em sembla que tot plegat ha funcionat prou be.
Necessitem
1 llauna de tonyina en oli
2 ous
300 gr de farina integral
1 cullerada d'oli d'oliva
1 pastanaga ratllada
Sal d'all
Ratllem la pastanaga i aboquem la tonyina i el seu oli en un bol. Hi posem la farina i la sal d'all i ho triturem tot amb el minipimer. Llavors, traiem la barreja, la posem al marbre i l'anem pastant afegint mica a mica l'oli i si cal, una miqueta d'aigua fins que quedi compacta.
Ho deixem reposar una mitja horeta a la nevera embolicat amb paper film. Desprès, enfarinem el marbre i aplanem la massa amb un corró fins que quedi d'uns 5 mm de gruix. Llavors, anem tallant les galetes. Jo vaig trobar un motllo en forma d'osset que va genial en aquest cas. Si no el teniu feu amb el que tingueu a ma.
Ho posem al forn una mitja horeta a 170º fins que estigui cuit. Recordem que s'endureix molt quan es refreda. I ja ho tenim. Ells estan encantats i nosaltres sabem que els hi donem una llaminadura que no els hi farà mal.
A la Banda sonora, rescato una cançó preciosa:  There's A Spy (In The House Of Love) dels Animal Logic, banda formada el 1987 per Stewart Copeland, Stanley Clarke i Deborah Holland. Molt bona, de veritat !!!
---
---